Exploring Mission Bay by kayak is an unforgettable experience that you must add to your bucket list! Rent a single or tandem kayak from us and enjoy the beauty of this stunning San Diego bay. Our clear bottom kayaks give you an up-close and personal look at the marine life below.  
Kayak Rental Highlights
Hourly rentals
Single, tandem and clear bottom kayaks 
Great for beginners!
Enjoy San Diego from the water
Suitable for all ages 5 and up
Take in the views, the fresh air, and the tranquility of the bay as you paddle around. Don't wait – book your kayak rental today for an adventure you won't soon forget!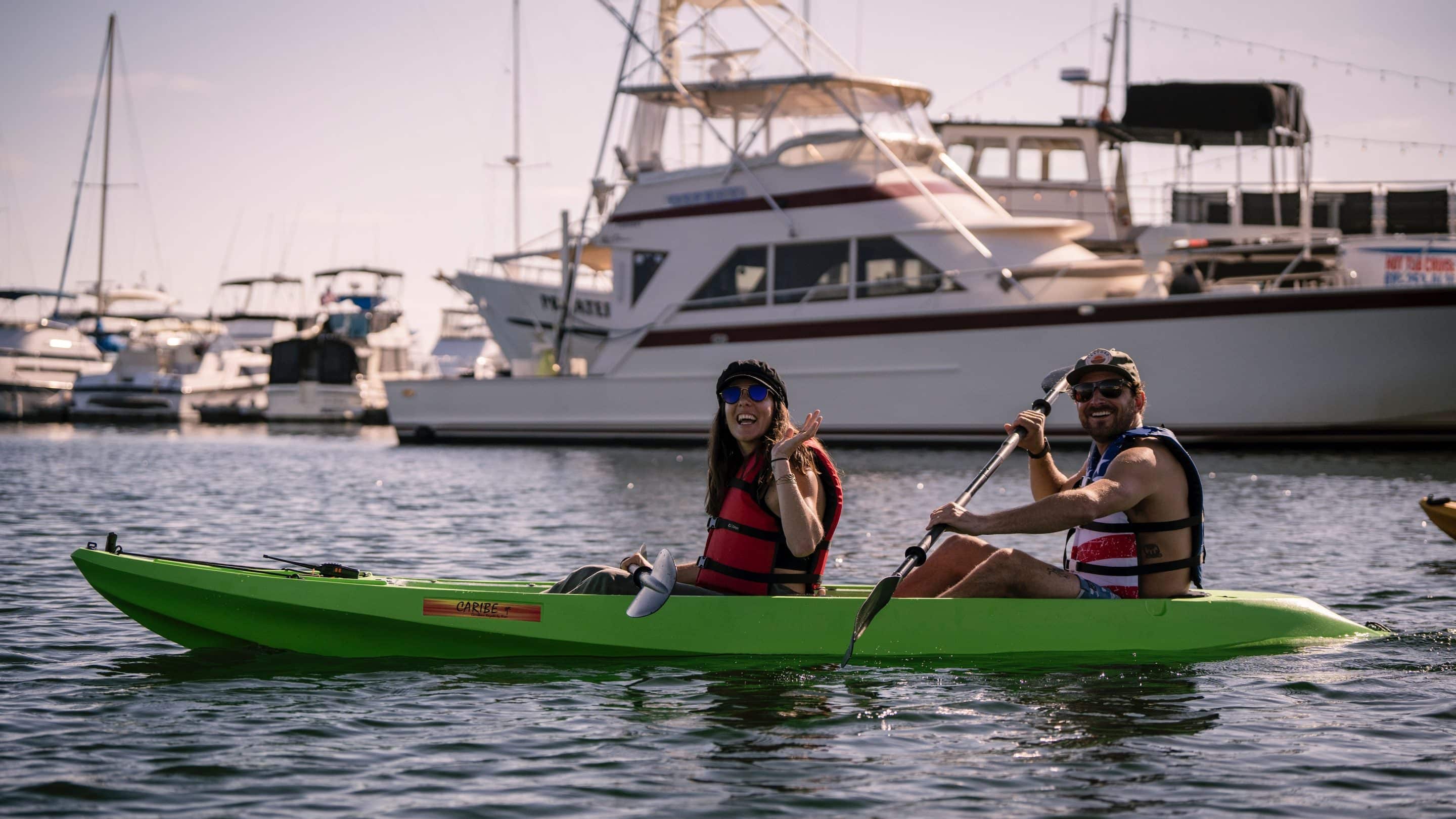 Choose From 3 Kayak Styles
Renting a kayak and exploring Mission Bay is an incredible way to get up close and personal with the beautiful sights of San Diego. Imagine paddling through calm, crystalline waters, past wildlife reserves, under bridges, and along the shoreline of one of Southern California's premier bays. Take a break to soak up the sun. With kayak rentals available, it's never been easier to get out and explore Mission Bay! So grab your friends and family for an unforgettable day of adventure! ​​​​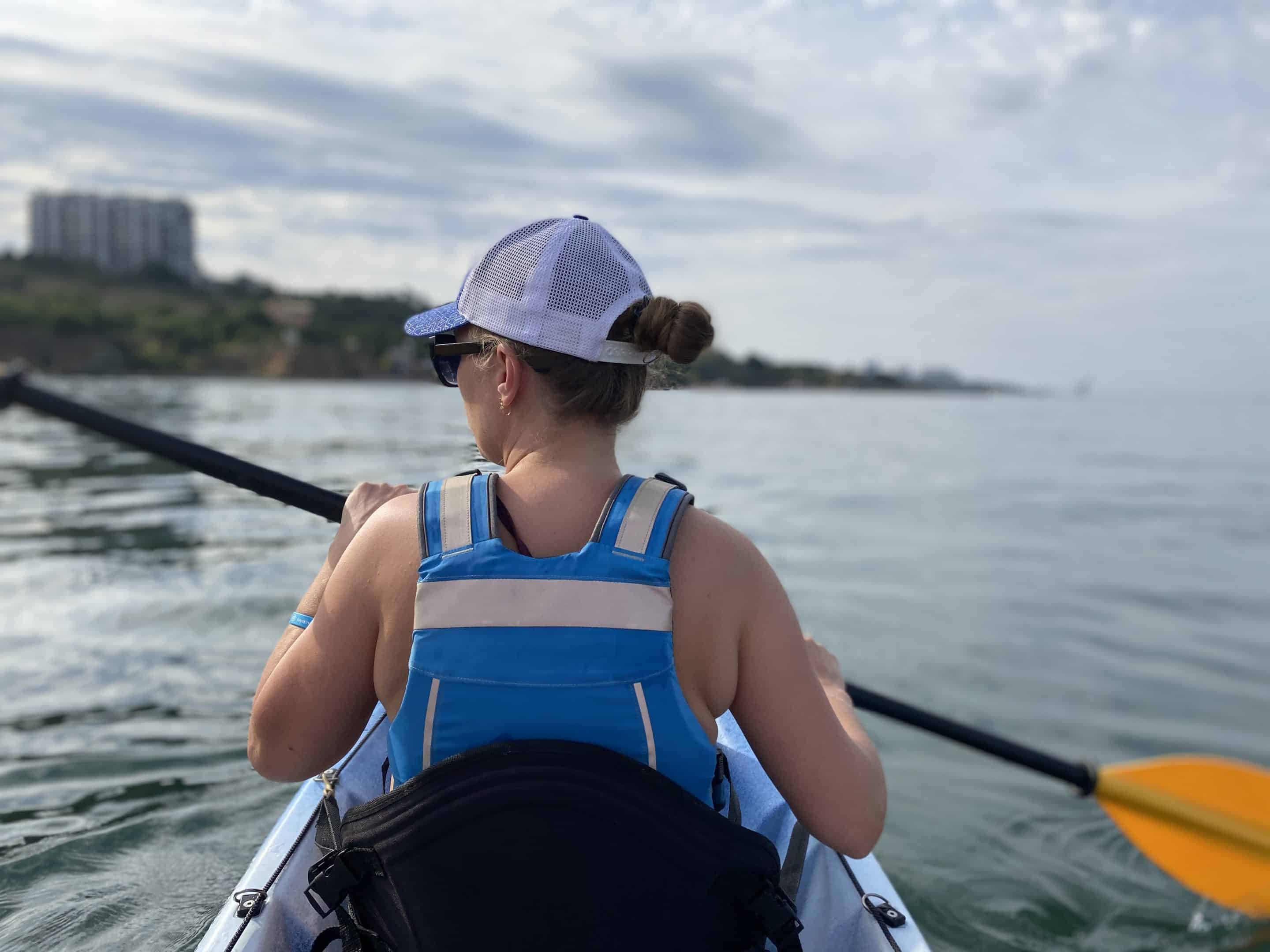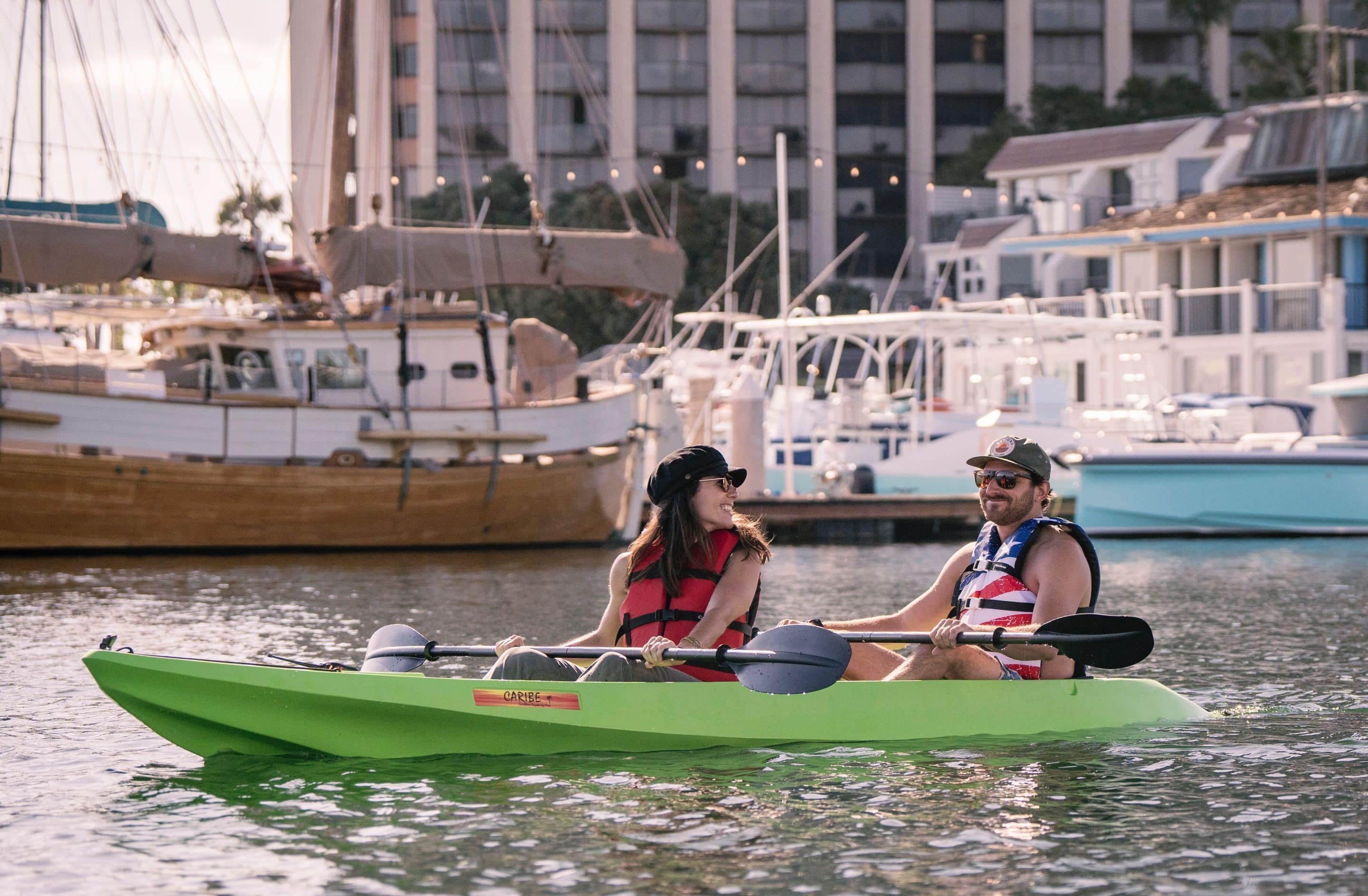 Renting a tandem kayak for exploring Mission Bay is an amazing adventure! You and your partner can experience the gorgeous views and vast wildlife will all come into focus as you navigate your way around the bay. Experience the thrill of discovering new areas together and create lasting memories that will last a lifetime. Make this summer unforgettable – rent a tandem kayak today and explore Mission Bay!
Clear bottom kayak rentals provide an unparalleled experience that allows you to explore the underwater world. With a transparent bottom, you can take in the marine life and underwater scenery without ever getting wet! Whether you are looking for a thrilling adventure or a peaceful journey on the water, renting a clear bottom kayak is sure to be an experience you'll remember.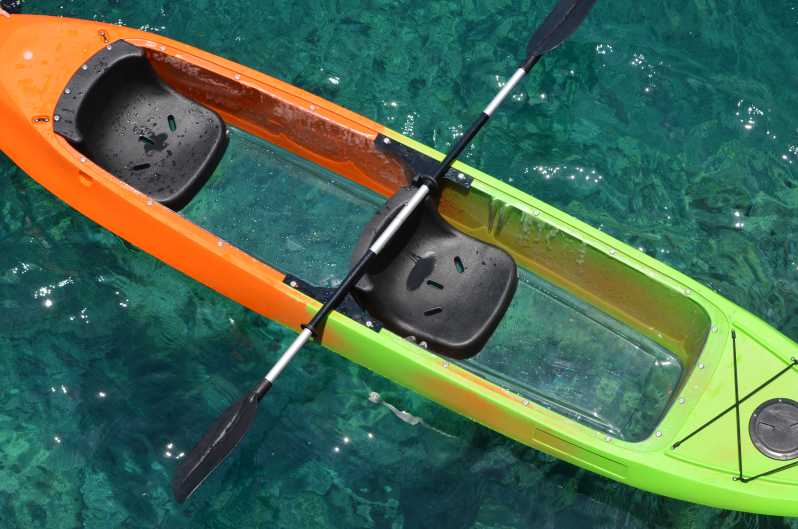 Our knowledgeable guides will be there every step of the way to ensure you have a memorable and enjoyable experience. Whether you're looking to try kayaking for the first time or simply want to refine your skills and see some wildlife, our guided tours are the perfect starting point.
Kayak Tour Highlights
Hour long tours
Expert guide
Great for beginners!
Experience the bay in a whole new way
Suitable for all ages 5 and up
Take your kayak rental to the next level with a guided kayak tour.  Don't wait – book your kayak tour today before the spots fill up!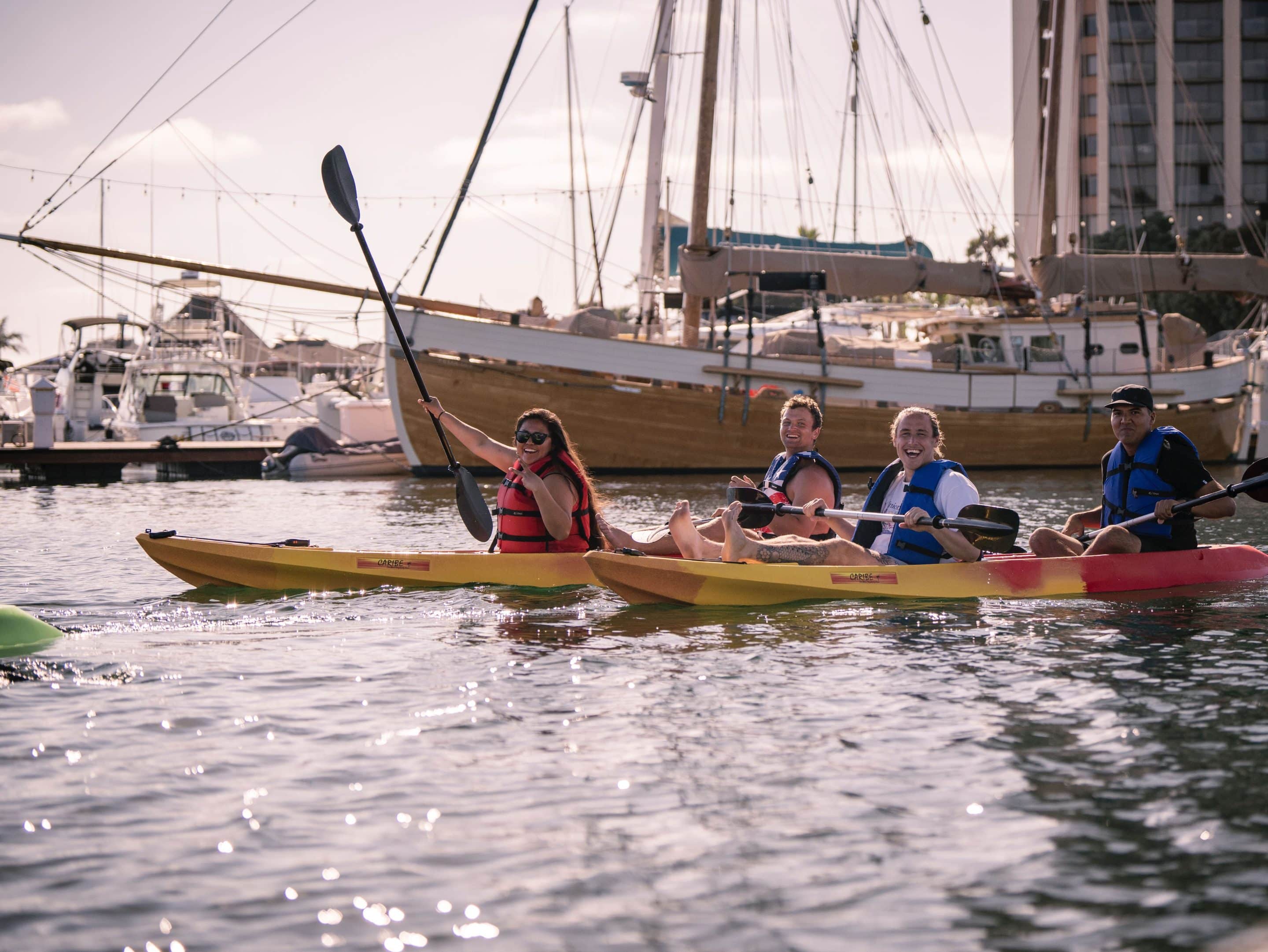 Choose From 2 Kayak Tours
Welcome to our introductory kayaking tour! Our class is designed with your comfort in mind, using recreational kayaks that provide stability and support for new paddlers.
During the tour, we'll cover all the essentials of kayaking from how to launch and exit your kayak safely to basic paddling techniques, and more. All while having fun!!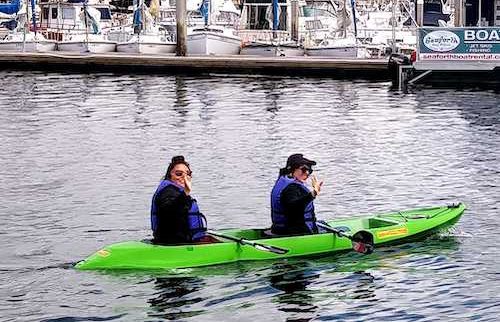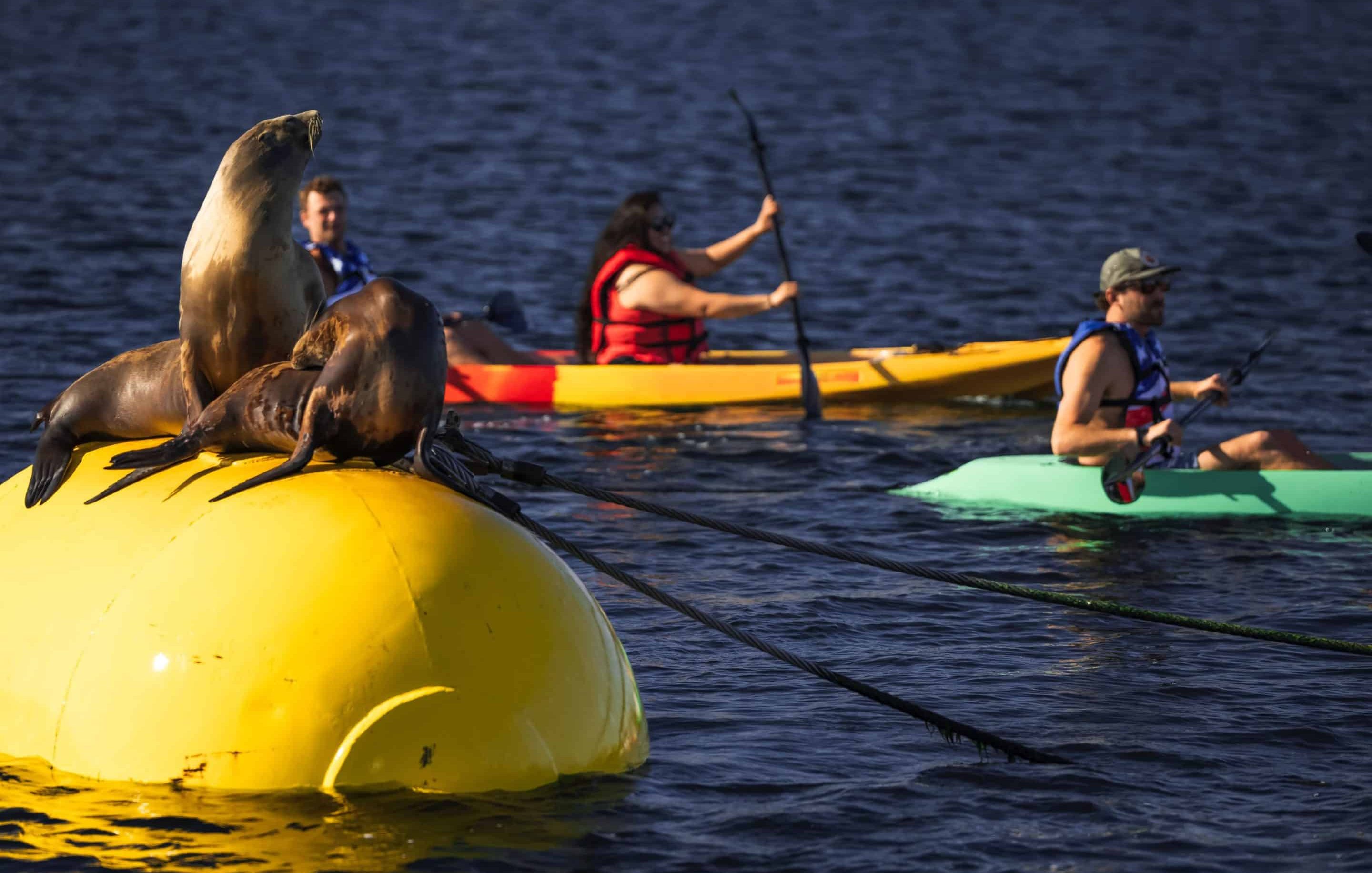 During this one hour kayak tour your guide will point out some of the unique wildlife around you!
We regularly encounter incredible species like California Sea Lions, Garibaldi fish, Pacific Harbor Seals, Sea Stars, Nudibranches, inshore bottlenose dolphins, and more!
If you're a wildlife lover up for a fun adventure, join us on a kayaking tour of Mission Bay!
While out on the calm bay waters, you have a chance to paddle, swim, snorkle, AND SEE DOLPHINS, SEALS, FISH, RAYS, AND EVEN OCTOPUS!
Wildlife To Be Discovered
At Cruise San Diego, we offer an incredible way to explore the beautiful waters of San Diego. Our kayak rentals are perfect for any age or skill level and provide a unique and unforgettable experience. With our clear-bottomed kayaks, you will be able to take in the stunning views as you paddle around the bay and discover an abundance of aquatic life along the way! From schools of Garibaldi fish to friendly seals, octopus and sea anemones, there is something new to find with every stroke of your paddle! So come join us at Cruise San Diego for a day full of adventure on our kayak rentals today!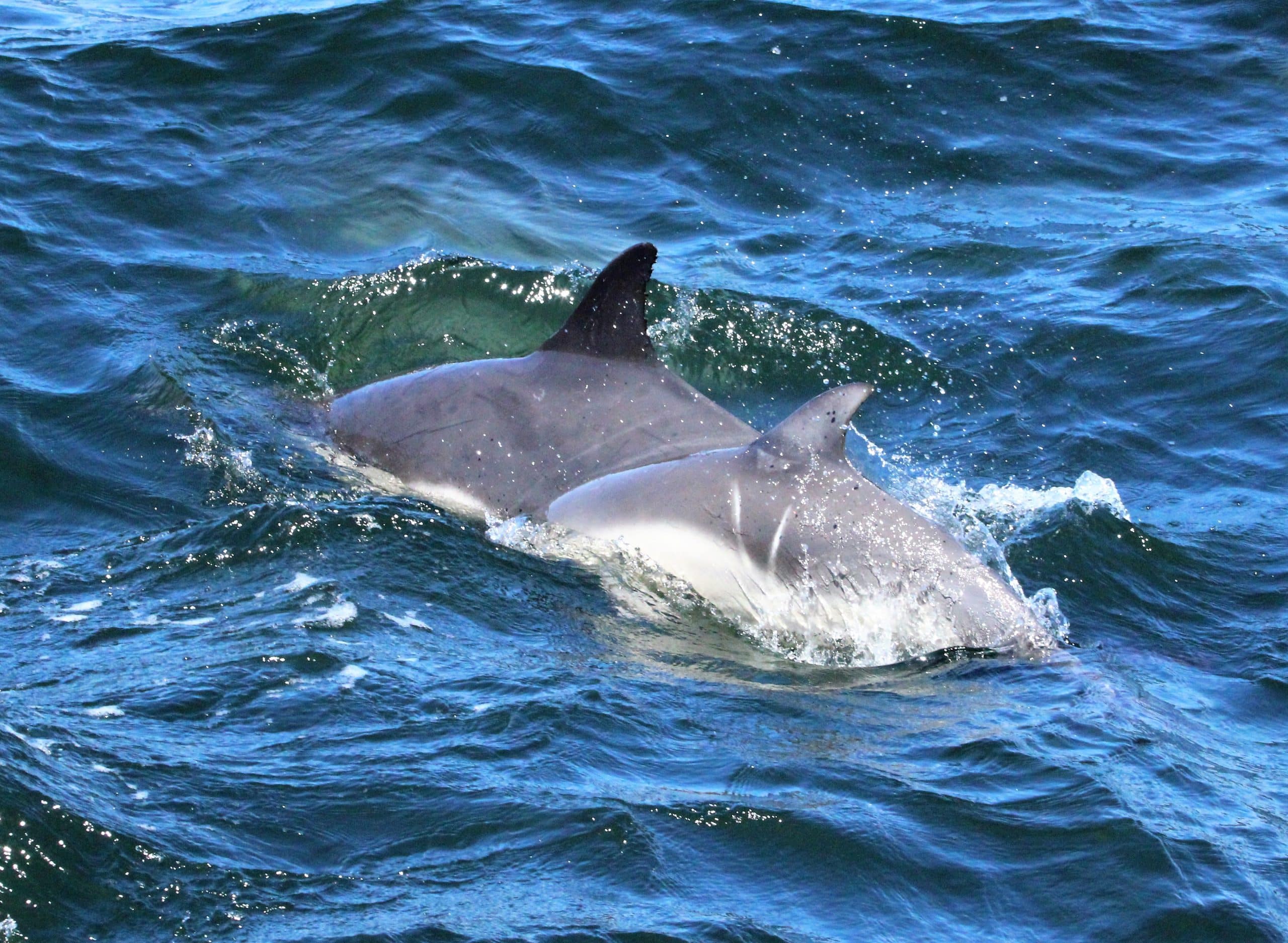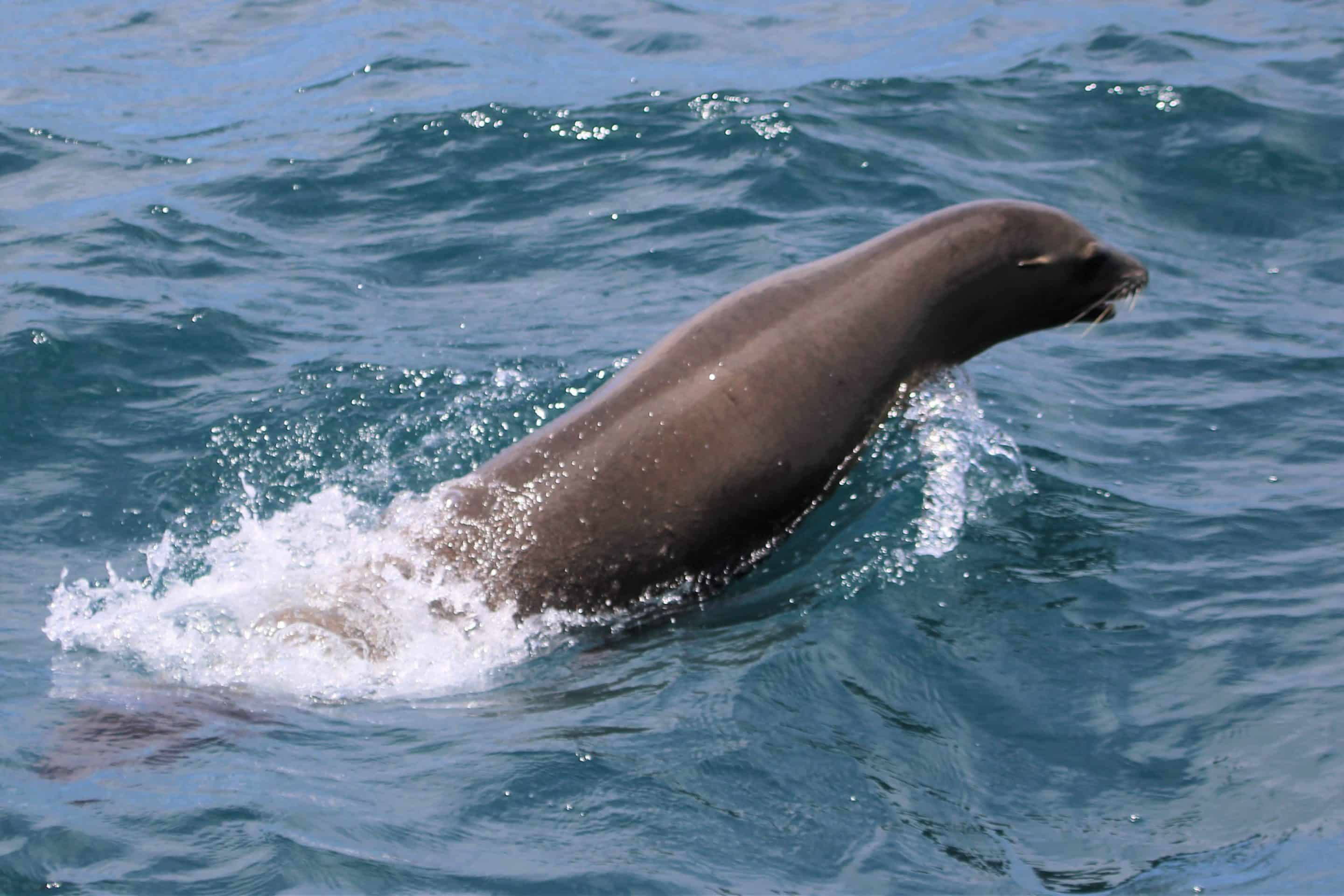 Mission Bay is also more accommodating for kayakers looking to rent a boat. The waters are calmer, which makes it easier to navigate and control the kayak, even if you're a beginner. Plus, there are plenty of rental companies in Mission Bay with affordable prices, so it's easy to find kayaks suitable for your experience level and budget.
In addition, Mission Bay is an excellent spot for exploring and sightseeing while you paddle! There are many coves dotted around the bay that provide scenic views and wildlife spotting opportunities. This means that whether you plan on leisurely paddling or getting some exercise, you can have a great time on the water in Mission Bay!
Discover San Diego from a new perspective with kayak rentals. With stunning views and plenty of wildlife, you can explore the coastline by yourself or with a group. Our kayaks are easy to rent and use, so even those who have never tried paddling before can get out on the water in no time. From local coves to open waters, there's something for everyone when it comes to kayaking in San Diego! Whether you're looking for an adventure or just some relaxation, come experience all that our beautiful city has to offer from the comfort of your own kayak. Join us today and explore San Diego like never before!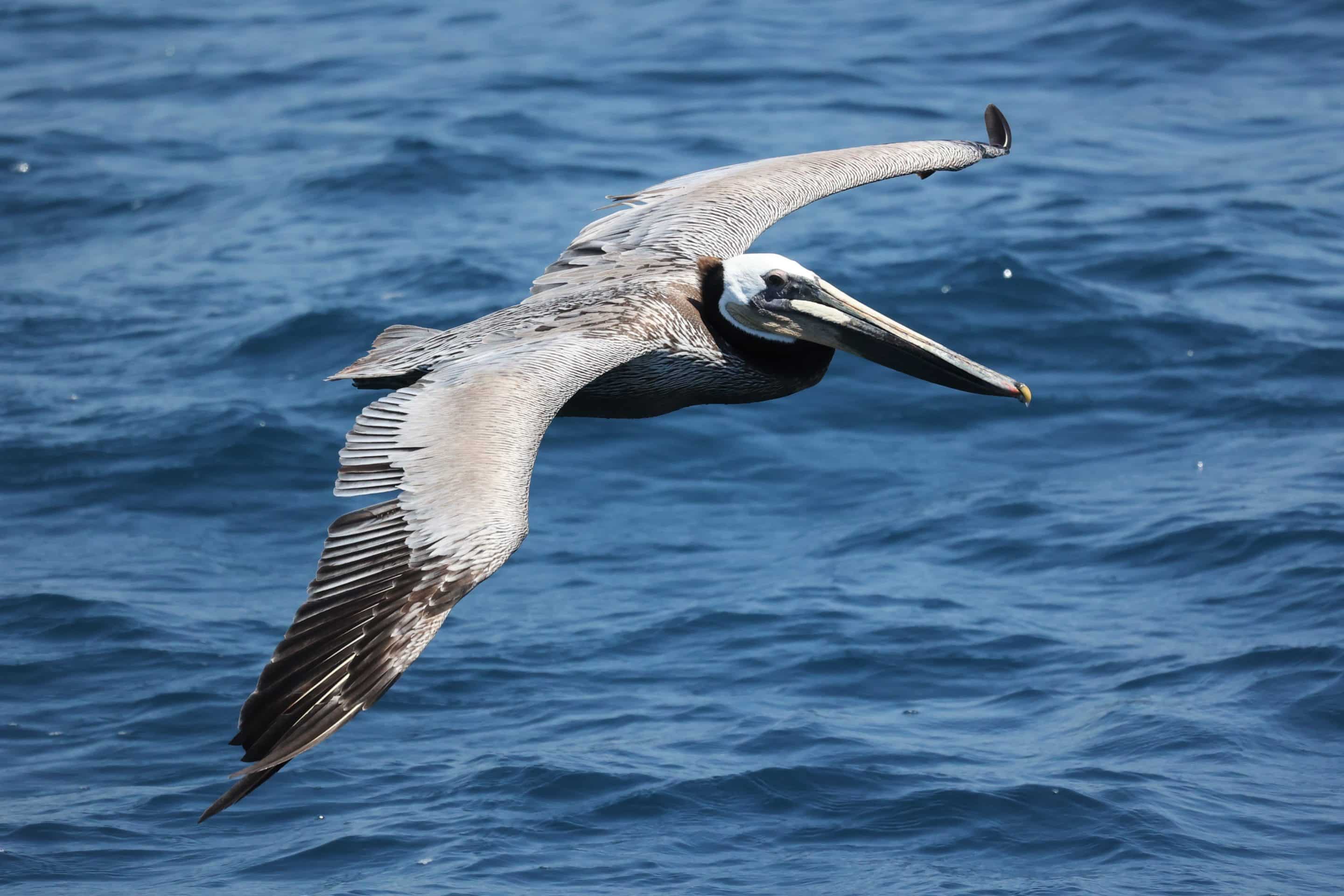 Why San Diego Whale Watch?
Located in San Diego's Mission Bay, we're closer to the ocean than other whale watching companies, which means you spend more time searching for whales and dolphins!