Education Outside the Classroom
Unforgettable Educational Experiences
Three Hour Whale Watch Field Trips
We at San Diego Whale Watch believe in the importance of utilizing the wonderful natural resource of the Pacific Ocean and educating our children on the various marine life which inhabit it. Students will gain a broad understanding of whales in terms of migratory patterns, size differences, feeding behavior and communication. We will also cover environmental factors, endangered species and how we can all help save them from extinction.
Oh, the things you will see!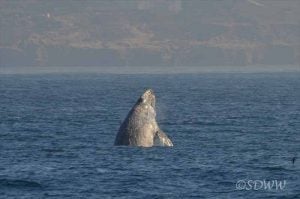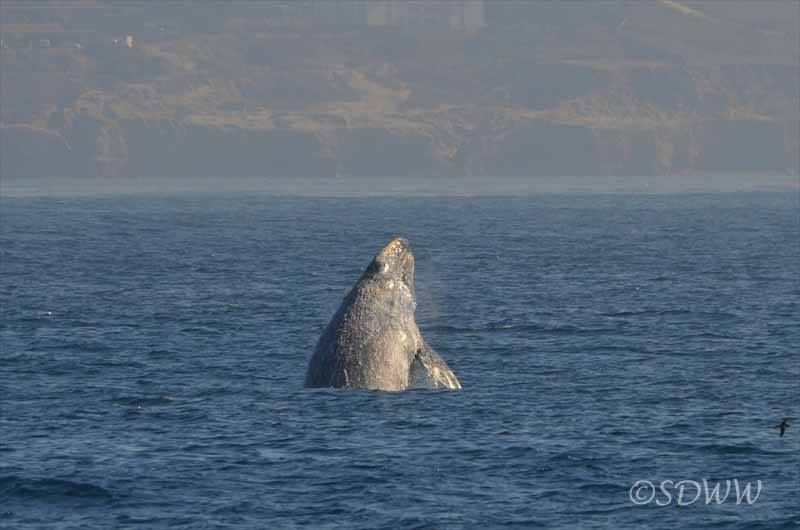 December through April Students will learn about the migration of gray whales, who complete a 12,000 mile round trip journey which is the longest migration of any mammal on earth. Students will learn why gray whales spend the summer months in the Bering Sea, between Alaska and Russia. Trained naturalists will also help students understand the purpose of the migration south from the arctic, down along the west coast of North America toward the quiet lagoons of Baja California where they mate and give birth. Students will gain a better understanding of whale morphology, feeding behavior and how the gray whale has bounced back from the verge of extinction and what actions can be taken to save the gray whales and other ocean animals.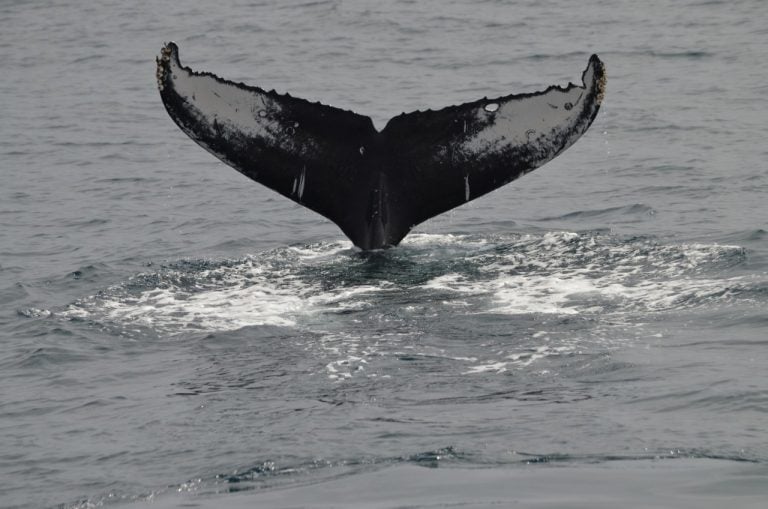 May through November Students will learn about the rorqual family of whales which consists of the blue, humpback, fin, Bryde's, sei and minke whales; most of which can be seen off of the coast of California. Students will gain a better understanding of the blue whale, the largest animal to have ever existed, who can range in length from 90 to over 100 feet and weigh over 200 tons! We will cover how the blue whale achieves its size, the sounds that it makes and their migration pattern. Students will be educated on other members of the rorqual family such as the humpback whale, whose dorsal fin and flukes are as individual in each animal as are fingerprints to humans. Additionally, students will learn about the mighty fin whales, among the fastest of the great whales, who are capable of speeds up to 23 mph, earning the nickname "greyhounds of the sea".
The curriculum can be customized to enhance the topics currently being taught in the classroom. Educational packets including Teacher outlines, activity sheets and whale fact sheets will be sent via email prior to the trip for in-class activities that can add to the educational value of your trip.
Trip Highlights
3 hour whale watching cruise
Narration by a certified marine biologist
Teacher's Guide, provided prior to your visit. This guide, filled with pre- and post-visit activities, will provide additional educational value to your Whale Watching tour
Question and Answer time with our Naturalist during our return back to land
A sea adventure of whales, dolphins, sea lions, and birds
Indoor and outdoor seating
Free and ample parking
Tour Times
Mon & Wed
10:00am – 1:00pm
Cost
$19 / person
Groups 60+
Varies
Smaller Charters (Groups Less Than 60)
619-534-9249
For more information, please contact us
Terms & Conditions
Please check schedule for up to date trip times. Approximate length of cruise: 3 hours. Check in 45 minutes prior to departure. Boarding begins 15 minutes prior to departure.