The Ultimate Guide to Spotting Gray Whales in San Diego
San Diego's Gray Whale Sighting Season: Everything You Need to Know
Gray Whales, also known as the California Gray Whale, are an important species in the marine ecosystem. They play a crucial role in the food chain, as they feed on small crustaceans and other invertebrates on the ocean floor, which helps maintain the health of the ecosystem
Quick Facts About Gray Whale Sightings in San Diego
Oldest Species
Gray whales are one of the oldest species of whales, dating back more than 30 million years.
Longest Migration
They are also one of the longest migrating mammals, traveling up to 12,000 miles round trip each year.
A Long Lifespan
Gray whales can live up to 70 years, but the average lifespan is around 55 years.
The Heart Whale
The direction in which a grey whale's blow holes are angled creates a heart-shaped spout; earning them the nickname – The Heart Whale. 
Friendly Nature
Gray whales are known for their friendly behavior towards humans and have been observed approaching boats to interact with people.
Live In Cold Waters
They have a thick layer of blubber, which helps to insulate them in cold waters and store energy during their long migration.
Bottom Feeders
Gray whales are bottom feeders and use their baleen plates to filter small crustaceans, worms, and other small organisms from the ocean floor.
Unique Behaviors
Their unique feeding behavior involves rolling on their sides in shallow waters to stir up sediment, exposing food, and leaving behind feeding pits.
Declining Population
It is estimated there are 14,526 gray whales off of our coastline.  Unfortunately, in recent years there has been an unusually rapid decline in population.
Discover why San Diego is the best place
for gray whale watching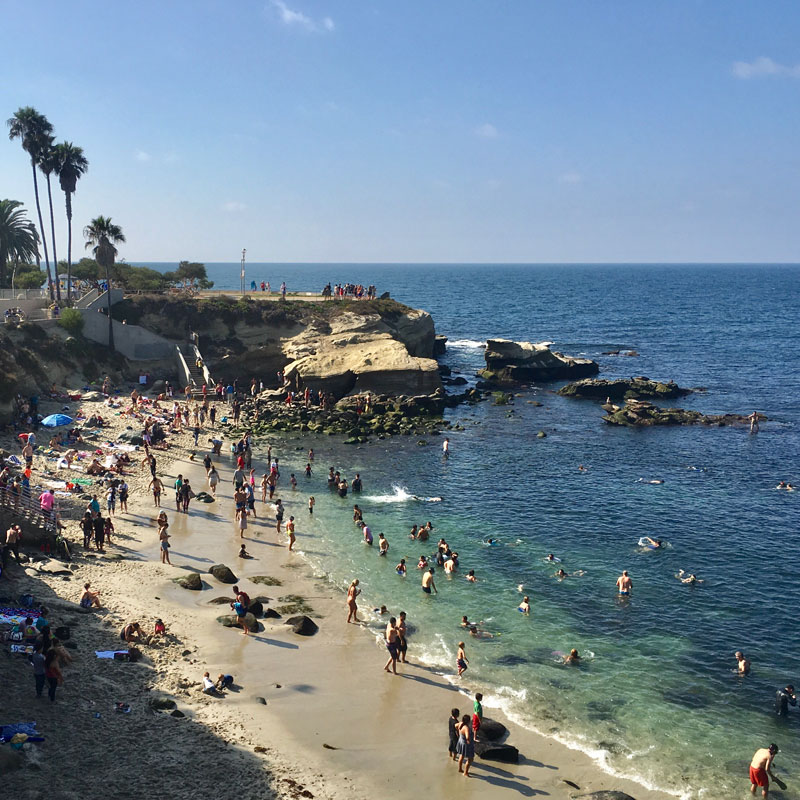 Coastal Gem: La Jolla Cove
Watch gray whales frolic in the crystal clear waters of La Jolla Cove, one of the most beautiful spots in San Diego for whale watching.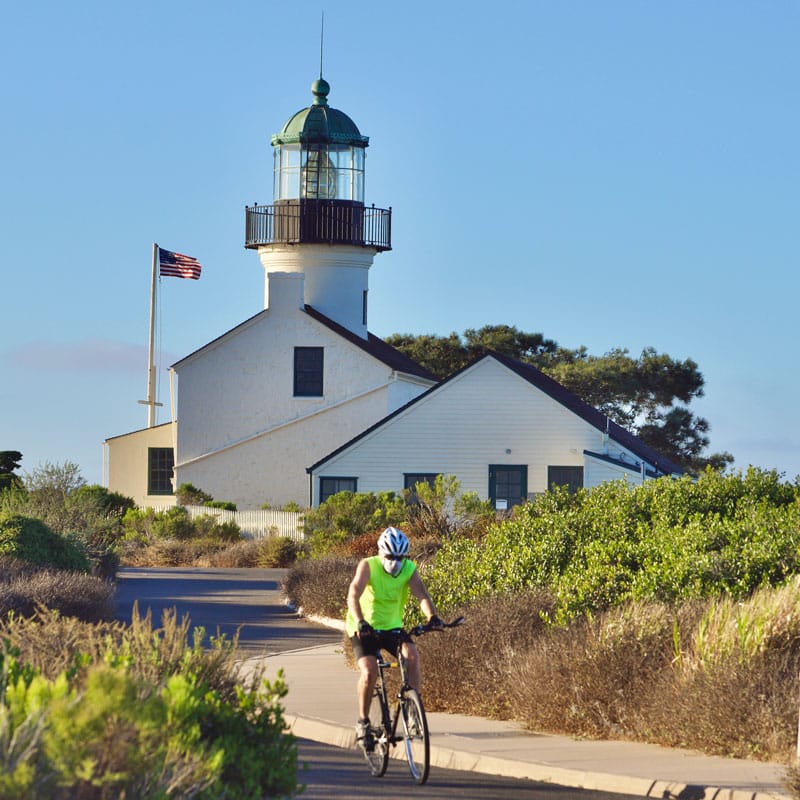 Scenic Views: Cabrillo National Monument
Experience stunning panoramic views of the Pacific Ocean while observing gray whales at Cabrillo National Monument, a prime location for whale watching.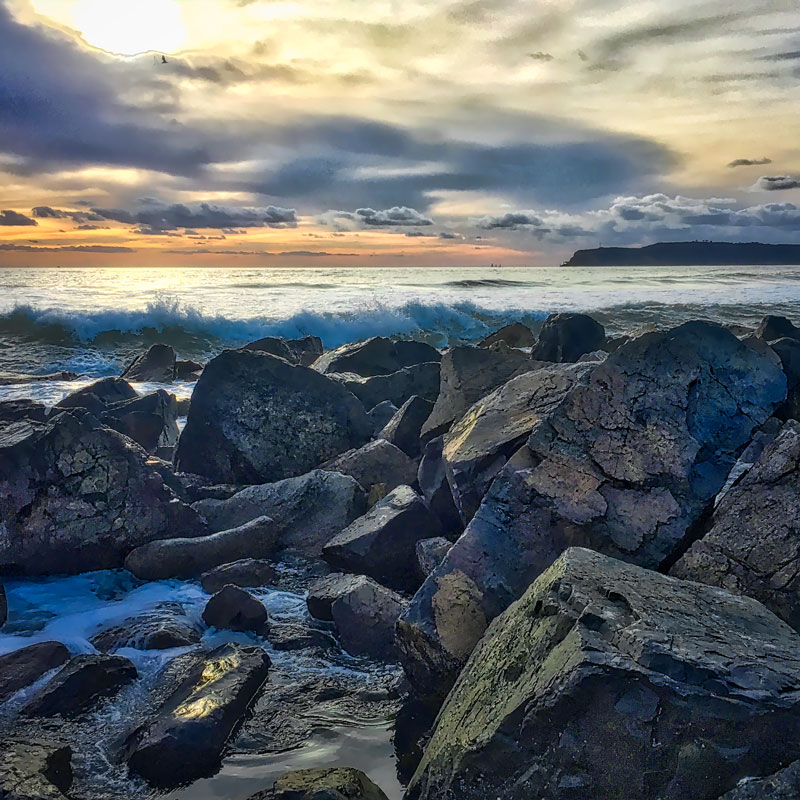 Up Close Encounters: Point Loma
Get up close and personal with gray whales at Point Loma, where the whales often swim close to shore during their migration.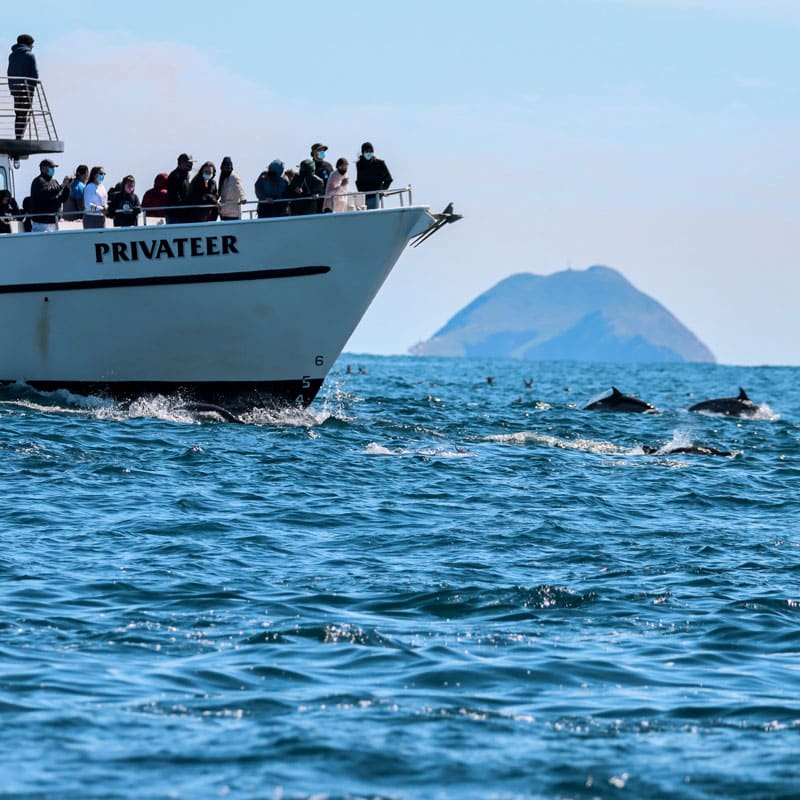 Unforgettable Experience: Daily Tours
Join one of our whale watching tour in San Diego for a once-in-a-lifetime opportunity to see gray whales up close and personal, with a 95% success rate of whale sightings.
Stay Informed with Daily Updates on Whale Sightings
Don't miss a moment of the incredible whale migration in San Diego. Subscribe to our daily newsletter to receive updates on recent sightings and more!
San Diego Whale Watch Reports Unprecedented Gray Whale Sightings
Join San Diego Whale Watch for a once-in-a-lifetime opportunity to witness the majestic gray whales on their migration path, and discover why this season's sightings have left seasoned marine biologists and tourists alike in awe.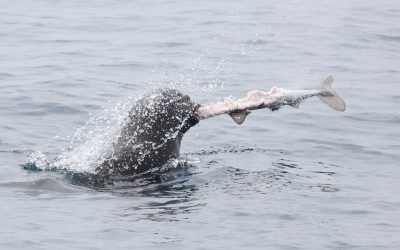 Every day out here is a new adventure! We spotted multiple pods of long beaked common dolphins in...
read more
Discover the Magic of San Diego's Marine Life: Gray Whales, Blue Whales, Humpback Whales, and Dolphin Sightings
Dive deeper with our additional resources and links to external sources.
Experience the wonders of the ocean and witness the magnificent migration patterns of whales and dolphins in San Diego. With our comprehensive guides to Gray Whales, Blue Whales, Humpback Whales, and Dolphin Sightings, you'll discover the diverse marine life of this coastal city. Explore our additional resources and links to delve even deeper into this fascinating subject.
Whale Migration in San Diego
Witness the incredible Gray, Blue, and Humpback whale migration in San Diego
Discover the unique behaviors and patterns of gray whales in the area.
Experience the majesty of the largest mammals on earth in San Diego.
Witness the impressive acrobatic displays of these majestic creatures
Observe the playful and curious dolphins in their natural habitat.