Education Outside the Classroom
When you book a trip with us, get ready for the best whale watching in San Diego! Whether you are from Los Angeles, or anywhere else in Southern California (or even USA!), it's definitely worth the drive for this whale watching tour that never goes out of season! Not only will our friendly crew provide you with sightings of beautiful whales & dolphins, but you'll also get an educational experience where you can learn about these animals that visit the ocean near San Diego harbor. Our on-staff marine biologists will, of course, have a bunch of cool whale facts to tell you on your cruise, but if waiting to learn isn't your style, take a look at our educational links.
Our Whale Guarantee
We'd love to be able to show you real whales on every trip but sometimes these big beautiful animals just don't want to be seen. So our promise to you is this, if you don't see a whale or dolphin then you'll receive a free pass to join us again for another whale watching trip. If you don't see a whale but get to enjoy our wonderful dolphins then we'll still invite you back with a 50% off pass (valid on full price tickets only.  Not to be combined with any other offers or discounts). Either way, you can't lose!
Whales All Year!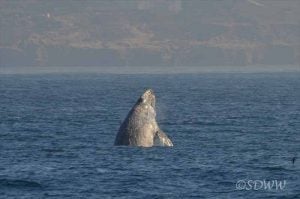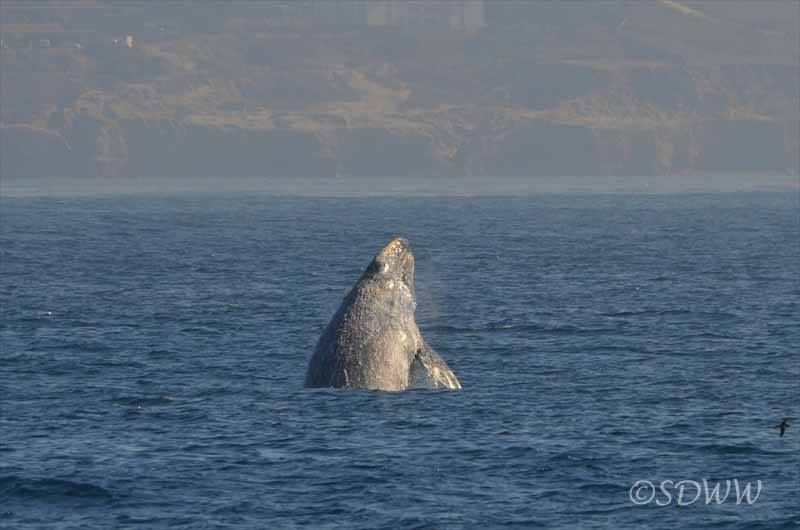 December through April you can observe part of the amazing 10,000 mile annual migration of the Pacific gray whale from Alaska to Mexico. At 30 to 50 feet in length and weighing up to 40 tons, these whales leave their summer feeding grounds in the Bering Sea and make the trek south to the isolated lagoons of Baja to give birth to their calves. We're fortunate enough to see both south and north bound migration all the way through April. We've even had sightings as close as 1/2 mile from our bay!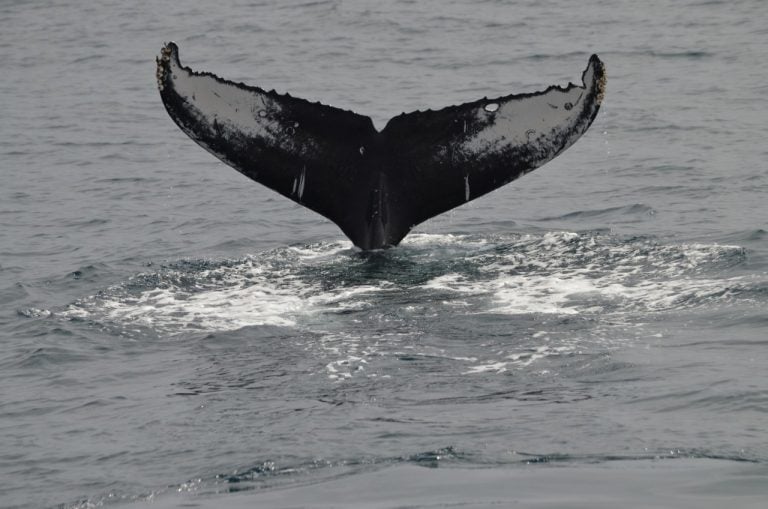 May through November means the migration of the great blue whales and mighty fin whales. The blue whale is the largest animal to ever exist on the earth!! They can range in length from 90 feet to over 100 feet and weigh up to 200 tons! The fin, or finback whale is second only to the blue whale in size and weight. Among the fastest of the great whales, it is capable of bursts of speed of up to 23 mph (37 km/hr) leading to its description as the "greyhound of the sea". Minke, humpback, and sperm whales are also possible sightings. All of these amazing whales are generally found 5 to 9 miles off shore feeding on our local banks.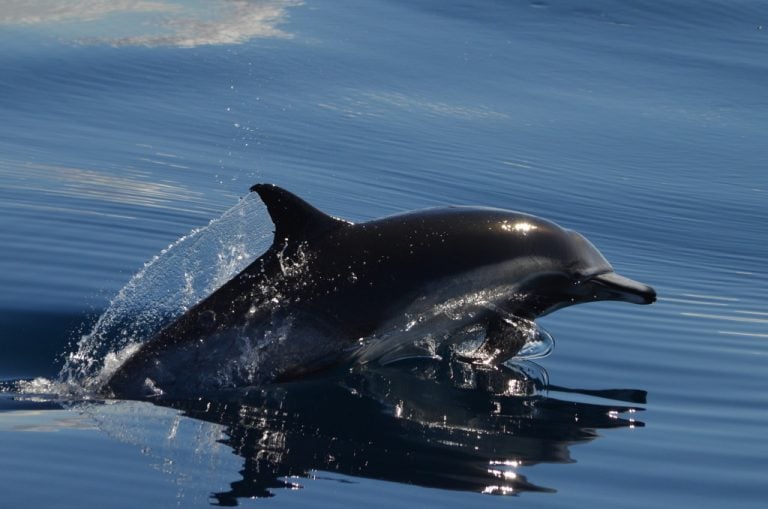 Throughout the year various types of playful dolphins (Short-beaked and Long-beaked Common, Pacific Bottlenose, Rissos, and Pacific white-sided) are encountered on most trips with some pods numbering into the thousands! These dolphins will regularly seek out the boat on their own to greet you and to show their amazing acrobatic abilities. California sea lions, Ocean Sunfish (Mola mola), and a wide variety of sea birds also await you on every trip!
Trip Highlights
 3 hour whale watching cruise
 Narration by a certified marine biologist
 A sea adventure of whales, dolphins, sea lions, and birds
 Galley is CASH ONLY!
 Indoor and outdoor seating
 Snack bar and souvenirs
 Kids receive activity pad with crayons
 Free and ample parking
Tour Times
Morning
10:00am – 1:00pm
Afternoon
1:30pm – 4:30pm
Cost
$48
Adults
$44
Military, Senior Citizens & Kids (2-17)
Terms & Conditions
Please check schedule for up to date trip times. Approximate length of cruise: 3 hours. Check in 45 minutes prior to departure. Boarding begins 15 minutes prior to departure.
Please note: All cruises must meet a minimum passenger requirement to run. You will be notified if your trip is not running and we will schedule you on another one at your convenience. Please call 619-839-0128 and reference this promotion when making your reservation.