July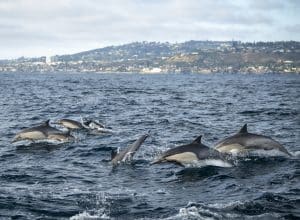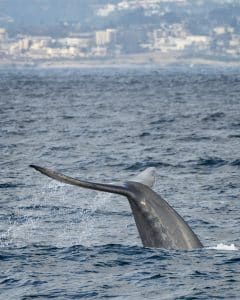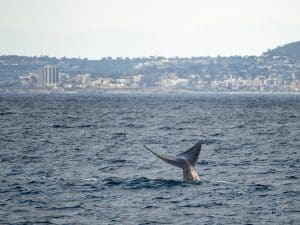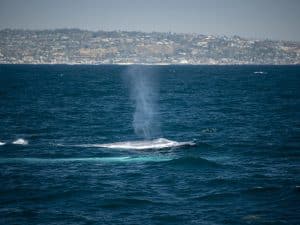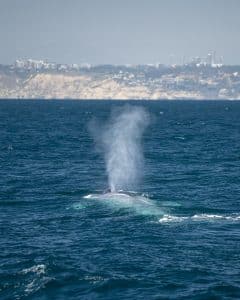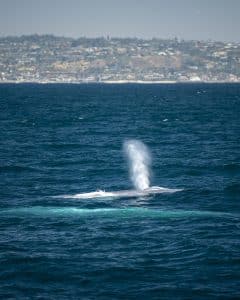 5, 2023
The most precious day of the year yet! We got to play babysitter with the biggest baby on earth! The pacific is full of surprises and today was just the adorable surprise we needed! We ran 3 trips today and the whales were bountiful on every single one!
The common dolphins seem to be everywhere in our waters, we had them along for the ride on every single trip today as well! They were blasting through the ocean, porpoising and playing in our wake! Our second trip was when the real magic happened – the sun was high in the sky, the sky was clear the water was blue as we managed to find a cow calf pair of blue whales with another large whale that was keeping close proximity. We parked our boat in neutral out of respect for the whales while we waited for them to resurface. They rewarded us by popping up RIGHT BEHIND US for a VERY close pass. The blue glow was OUT OF THIS WORLD! You could really see how tiny baby was next to Mom!
With such a small population of blue whales left in the world, seeing these babies isn't just magical – it inspires hope for our oceans, and the future of this critically endangered species!
There really is no better time to be on the ocean than summer time in the pacific! We hope to see you soon to share more magical moments like this!
Naturalist,
Alison